Tsvetelin XFlave Anastasov
Testimonials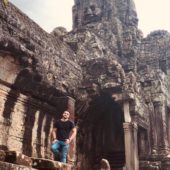 Tsvetelin XFlave Anastasov
Tsvetelin XFlave Anastasov
Recommended! Definitely worth my time and money!
You're leaving the session not full of business cards, but full of interesting insights and shared ideas.
Through Shazaf's guidance, participants explore the psychology behind networking as an activity and how to bring more meaning to it, how to create deeper connection with people.
Haven't looked at my watch for 2 hours+.
Thank you, Shazaf!